What causes tooth decay?
Tooth decay happens when plaque or bacteria come in contact with the tooth and is allowed to sit. The bacteria, once fed with sugars, will begin eroding the enamel.
Causes of tooth decay include:
Poor oral hygiene (brushing / flossing)
Poor diet
Stress
Smoking
Genetics
Adults tend to get cavities around old fillings, which may be cracked, rough around the edges or loose in the tooth. Another common form of tooth decay in adults is root cavities. These are likely to occur in adults who have receding gums due to age or periodontal disease. As the gum line recedes, the tooth root becomes exposed. Since root tissue is softer than enamel, it decays more easily.
What is the best kind of toothbrush?
Generally speaking, a soft bristled toothbrush is best. Whether you use a manual toothbrush or an electric, anything harder than soft, is too hard. Stiff bristles may give you that clean feeling, but they can also abrade your teeth and cause gum recession.
How do I use dental floss?
Floss is cheap, so don't be stingy! Tear off about a forearm's length to start. Wrap one end around the middle finger of one hand to "anchor" it and pick up the other end about 4-6 inches away with the middle finger of the other hand. This allows you to manipulate the floss with your thumb and fore finger. As you soil a section of floss, "reel" in another 4-6 inches of clean floss with the anchor finger as you release the floss with the other finger.
Once you get the floss past the tooth contact, move the floss up and down, perpendicular to the tooth. Never shoeshine the teeth in a back-and-forth motion! You will either notch your teeth or cut your gums, or both!
How often should I get dental checkups?
For most people, a checkup and cleaning every 6 months is standard protocol. Depending on a person's dental health, however, a dental cleaning every 3 to 4 months may be recommended.
How often should I get x-rays?
For most people, a complete radiographic survey should be done every 3 years, and a "checkup" or "recall" set every 6 to 12 months. A complete set of x-rays is estimated to expose you to the same amount of radiation you get on a flight from San Francisco to Seattle.
Doctors use x-rays as an aid in diagnosing problems. Without x-rays, "seeing" the problem will be difficult if not impossible.
My professional background has made me very aware of service rendered to the public. You and your staff excel in every category and on all levels. Your competence, efficiency, professionalism and effectiveness are matched by your friendliness, courteousness, and respect. An outstanding example of how it should be done. Thank you!
Herbert R.D.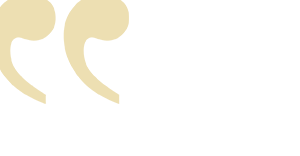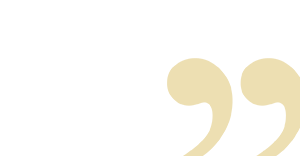 Do You Have Questions?
Please Ask!
LET US HELP! Our office is incredibly friendly and knowledgeable and will be able to assist with any questions that you may have.