Payment Policy
Here at Heartland Endodontics & Periodontics, we believe all of our patients deserve exceptional dental care regardless of their financial situation. Every patient has a different financial situation, and that's why we work hard to find a solution, so that you can obtain the perfect dental service for you and your family. To help with this goal, our office is committed to helping you maximize your insurance benefits whenever possible. We accept cash, checks and all major credit cards.
Cost.
At our dental practice, we strive to give all our patients the finest dental care at the most reasonable prices. A written estimate for all services will be provided prior to beginning any treatment plan to better assist our patients in fitting our services into their budgets. We know that life can sometimes offer up financial surprises and that most people are concerned about the cost of dental treatment. Because each patient and their dental needs are unique, we would never offer a one size-fits-all cost for our products and services. Instead, Heartland Endodontics & Periodontics carefully crafts all of their procedures to meet the best dental health needs of each patient.
Insurance.
Our financial staff would love to assist you in determining your exact insurance coverage, accepting your benefits, and applying them towards your treatment costs. To help streamline the process, we will handle all of your paperwork and can even file your claim in our office.
Please note, patients should be aware that insurance estimates are based upon the most current information available to us at the time of your scheduled appointment. You will be responsible for any costs not covered by your insurance plan. Additionally, patients need to be ready with co-payments when they check in for their appointment. For additional information about your coverage or your specific dental insurance plan, please feel free to contact our office or your insurance provider directly.
Financing.
We understand dental challenges can sometimes arise when you least expect them. We also believe everyone deserves superior dental care regardless of their financial situation or budgetary limitations. For your convenience, we accept cash, checks and all major credit cards including; CareCredit, Debit Cards, Visa, Mastercard, and Discover. Additionally, we would be happy to assist you with other financial arrangements ahead of your procedure. Please contact one of our helpful staff members to discuss your account or other payment options.
CareCredit.
CareCredit is a line of credit that can be used like a credit card to help patients pay for unexpected or planned dental (as well as medical and veterinary) expenses. You simply apply as you would for a credit card and once approved, your account can be used to pay for any of your services that you choose. You can also use the card to pay for portions of your services that are not paid for by your insurance. Just present your card when services are rendered, and your account can be used for multiple family members, different procedures, or even emergency pet care.
To assist you in finding the best payment options for your needs, CareCredit offers several different interest rates and multiple payment plans. There is no penalty for paying off your account early. However, we suggest that patients should always check to be sure that their provider accepts CareCredit before they schedule services.
I love this office. They're always smiling and friendly. They do so much for me. I could not ask for a better doctor or staff. They go out of their way to find a way to help me. That's what makes them so special. Thank for all that you do. You all are the best.
Denise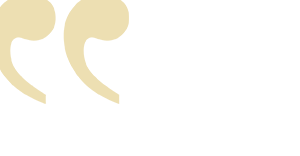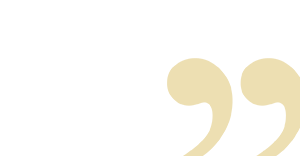 Do You Have Questions?
Please Ask!
LET US HELP! Our office is incredibly friendly and knowledgeable and will be able to assist with any questions that you may have.