Bad Breath
What you eat affects the air you exhale. Certain foods, such as garlic and onions, contribute to objectionable breath odor. Once the food is absorbed into the bloodstream, it is transferred to the lungs, where it is expelled. The odors will continue until the body eliminates the food. People who diet may develop unpleasant breath from infrequent eating. If you don't brush and floss daily, particles of food remain in the mouth, collecting bacteria, which can cause bad breath. Food that collects between the teeth, on the tongue and around the gums can rot, leaving an unpleasant odor. Dry mouth occurs when the flow of saliva decreases. Saliva is necessary to cleanse the mouth and remove particles that may cause odor. Dry mouth may be caused by various medications, salivary gland problems or continuously breathing through the mouth. Tobacco products cause bad breath, so if you use tobacco, ask your dentist for tips on kicking the habit. Bad breath may also be the sign of a medical disorder, such as a local infection in the respiratory tract, chronic sinusitis, postnasal drip, chronic bronchitis, diabetes, gastrointestinal disturbance, liver or kidney ailment.
Dry Mouth
Saliva flow keeps the mouth moist and aids in chewing, swallowing, digestion and speech. Dry mouth is a condition from the lack of normal saliva flow.
Causes of dry mouth:
Dehydration
Emotional stress
Anemia
Related to surgery
Medical Conditions
Medication
Allergy
Anti-depressant
Blood pressure
Some mouth washes that are high in alcohol content
Dry mouth symptoms:
Mouth feels sticky
Lips cracked and dry
Tongue may have burning sensation
People who experience dry mouth are at high risk for developing cavities, gum disease and bad breath.
Helping dry mouth:
Chewing gum / lozenges
Humidifier at night
Maintaining good oral hygiene
Oral Piercing
Oral piercings can be bad for your health. Because your mouth contains millions of bacteria, infection is a common complication of oral piercing. Pain and swelling are other side effects of piercing. Your tongue (a popular piercing site in the mouth) could swell large enough to close off your airway. Piercings can also cause uncontrollable bleeding or nerve damage. The jewelry itself also presents some hazards. You can choke on any studs, barbells or hoops that come loose in your mouth, and contact with the jewelry can chip or crack your teeth.
Pregnancy
We ask that our female patients who are pregnant or think they possibly could be to inform us prior to your x-ray examination and dental treatment.
Tooth Fractures
There are many types of cracked teeth. The treatment and outcome for your tooth depends on the type, location and severity of the crack.
Unlike a broken bone, a fracture in a cracked tooth will never heal. Early diagnosis is important, even with high magnification and special lighting, it is sometimes difficult to determine the extent of a crack.
A crown will bind and protect the cracked tooth. When a crack reaches the tooth root, root canal treatment is frequently needed to treat the injured pulp. A cracked tooth that is not treated will progressively worsen, eventually resulting in the loss of the tooth.
Traumatic Ulcer
It is not uncommon for children to inadvertently "bite" on their lips or cheeks, particularly following a dental visit where local anesthetic was used. The main reason why this occurs is the natural curiosity that a child has about the area of the mouth that is "numb." We try our best to explain to children that local anesthesia is temporary and we give them (and their parents) instructions on how to prevent "lip biting." In the event that this occurs, please notify our office so we can determine if your son or daughter will require treatment (i.e. antibiotics or pain medicine).
Treated very well. Explained everything in detail, accommodating, friendly and a peaceful atmosphere. I would recommend this highly.
Kristie B.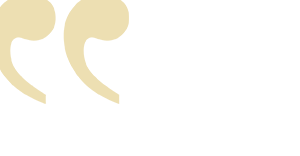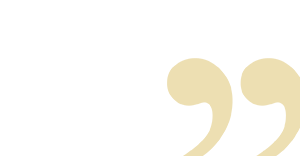 Do You Have Questions?
Please Ask!
LET US HELP! Our office is incredibly friendly and knowledgeable and will be able to assist with any questions that you may have.